Screen
For each user, a vocabulary will have to be created. It contains all the words the user wants to communicate, organised into categories.
Below is an example vocabulary, opened in Communicado: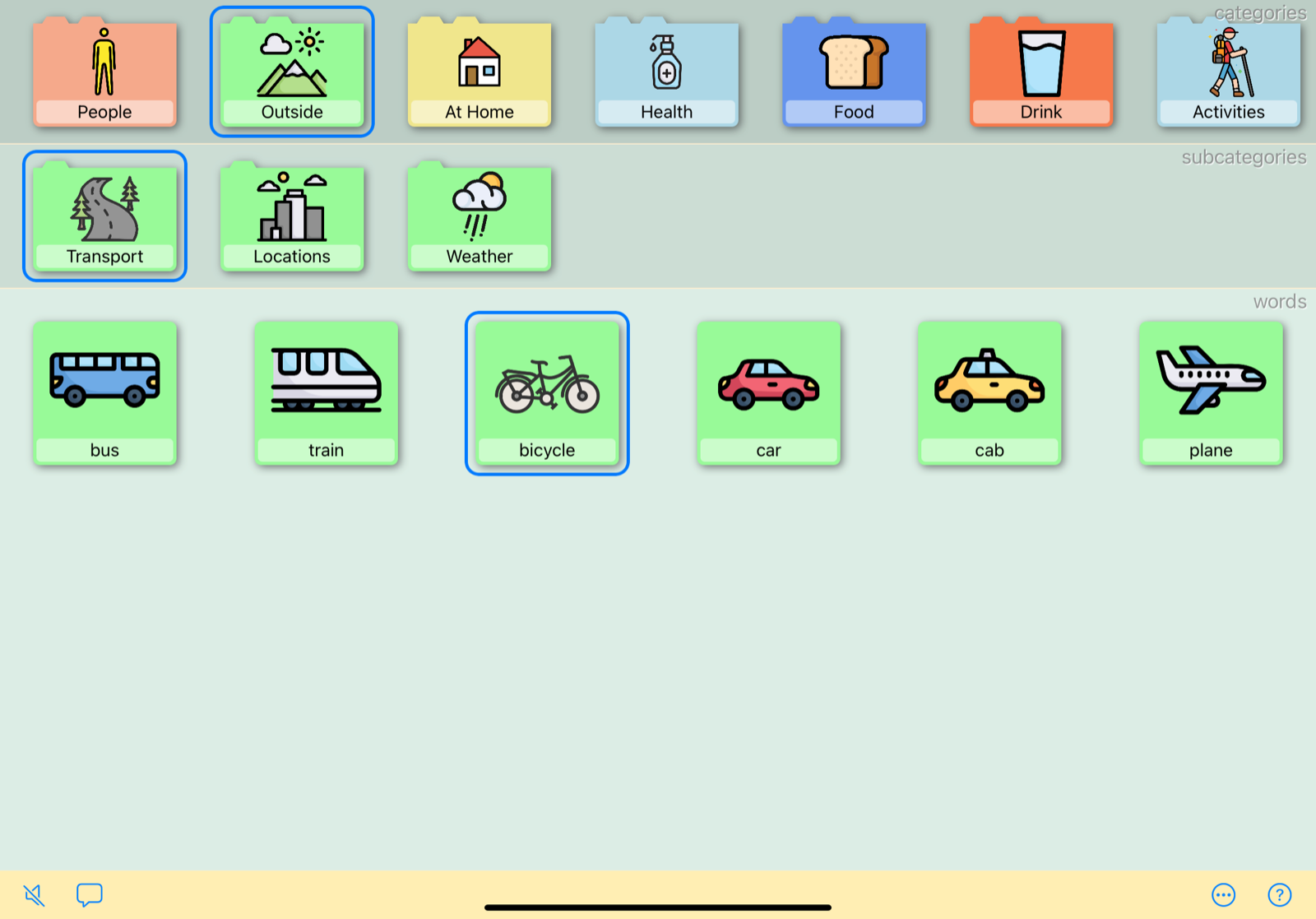 From top to bottom, you'll see:
the categories in the vocabulary
the subcategories in the selected category
the words in the selected subcategory
Any of the above-mentioned items (categories or words) can be tapped to select it. An item can also be double tapped to open it. This will either enlarge it, or (for some words) display some additional information.