Gallery
Communicado has a built-in gallery of vocabularies, containing several categories and words. They're meant to be used as an example or starting point for creating your own vocabularies.
Using the Gallery button, the gallery can be shown or hidden.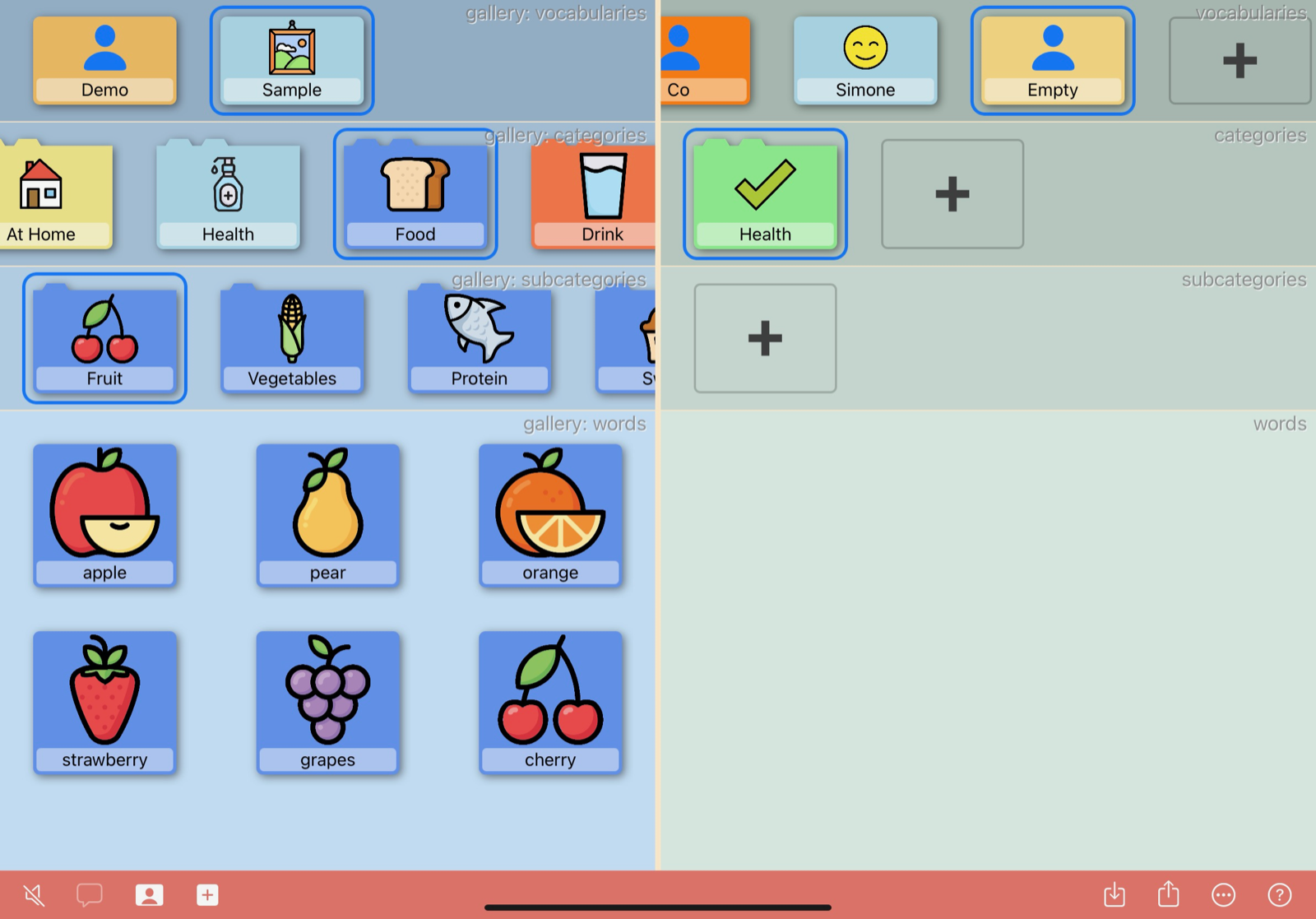 Drag items from the gallery to the right part of the screen to add content to your own vocabularies or to add full vocabularies as a starting point.