What's next
The first step in the direction of really using Communicado is to create, or to import, user content. A vocabulary, either a general one, or one created for the user. Read more in Editing content.
Next, a user can get started. Details can be found in Using Communicado. However, without reading that, one can get started with the app by just trying it. It's not complicated. And help tips are built-in: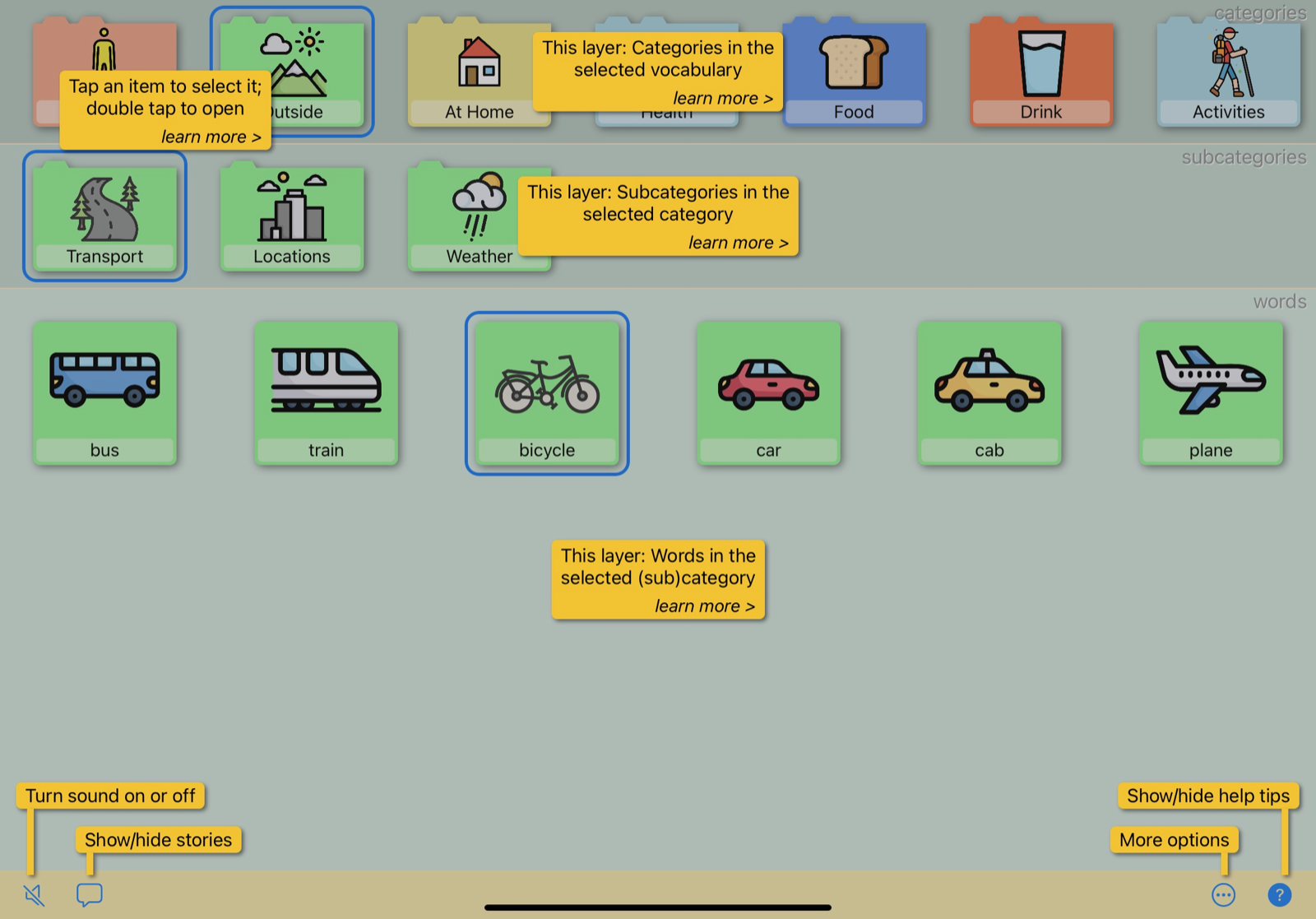 More help information can be found in the "More options" menu, in the bottom-right corner of the screen. The same information can be read on this website.