Vocabularies
A vocabulary contains the collection of words created for a user. Words are organised in categories and subcategories. An editor can show the vocabularies layer using the Vocabularies button.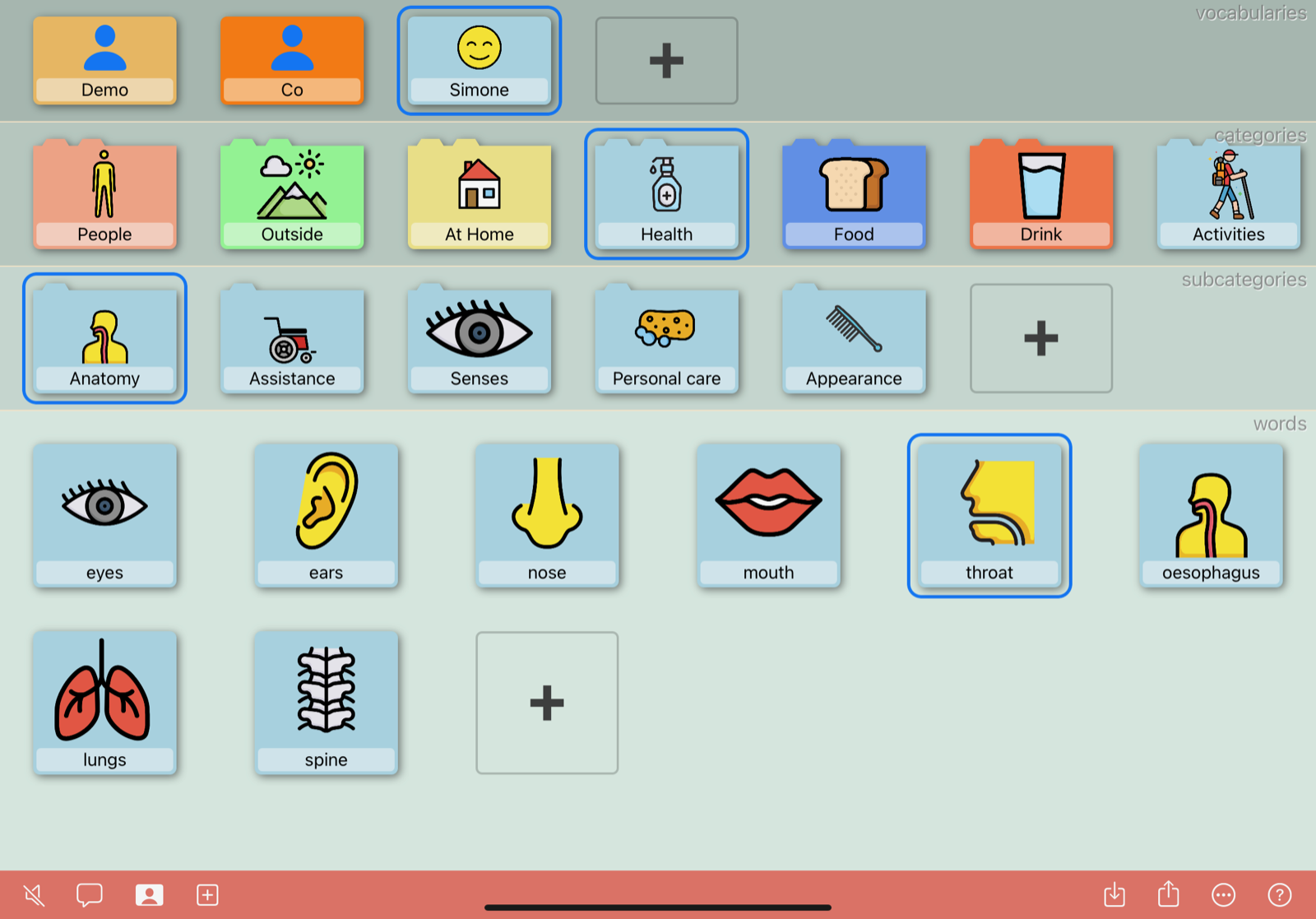 Multiple vocabularies can exist inside Communicado; one of them is currently opened. It is possible to copy categories from one vocabulary to another. See Dragging.
A vocabulary that was created on a particular iPad an be exported to another iPad, belonging to the same or to another user. See Exporting & Importing.
The easiest way to start a new vocabulary is to drag one from the gallery. See Gallery.